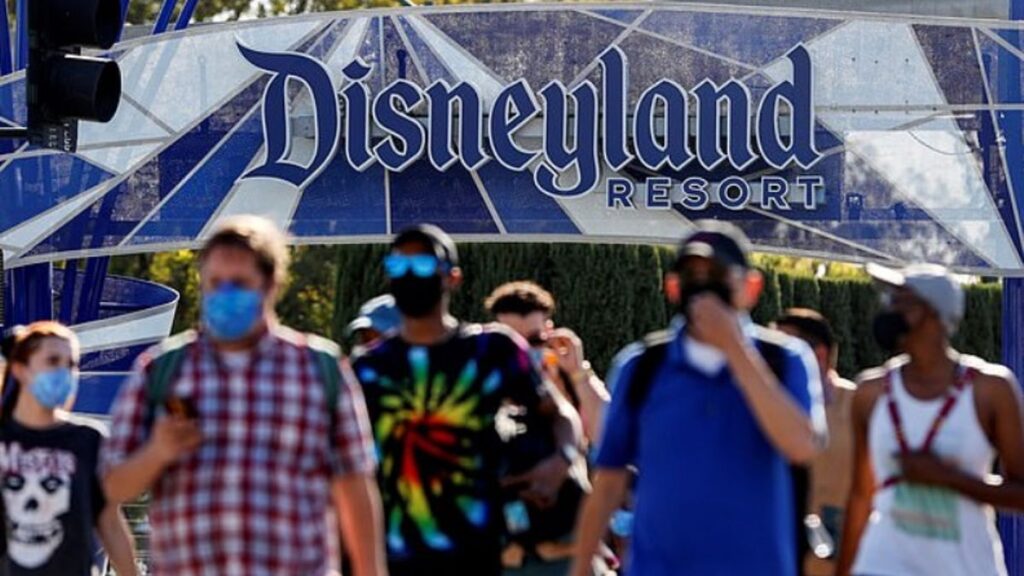 One of the most extraordinary features of the Culture Wars – or Cancel Culture, as those who have been on the sharp end of the woke trials pitchforks call it – is that organizations who wake up late to "wokeness" will invariably court the favor of those who are not their natural audience at the expense of those who are.
Thus, we see a company as long-beloved as Disney now abandoning its core family audience and instead catering to every whim demanded by the woke mob, a move both ineffective and, as we are seeing, unprofitable. We can see this unprofitability in recently compiled data points, as seen in the charts below (learn more here).
Disney customers experiencing unplanned stoppages on attractions are up 59% between 2018 and 2022 at Disneyland in California and 42% at Walt Disney World in Orlando. See the ride stoppage trend over the years in the chart below.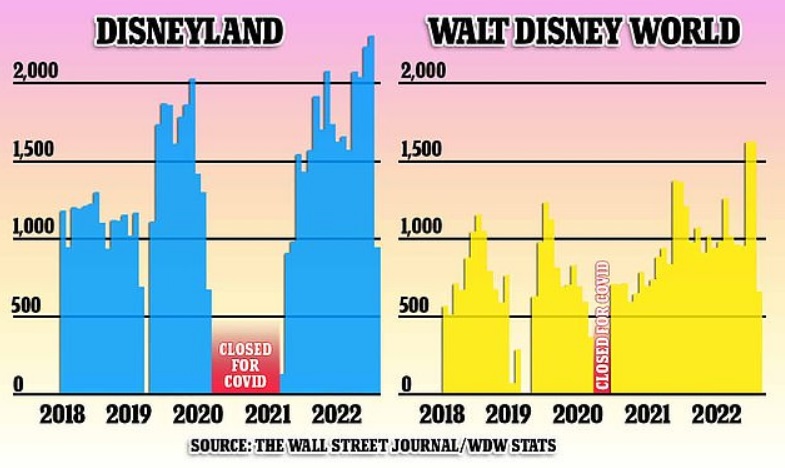 Disney has said that over the last ten years, they have invested $31 billion in their parks. Across the Disney parks, average wait times are generally up from 39 minutes to 49 minutes in 2022. See the ride wait times over the years in the chart below.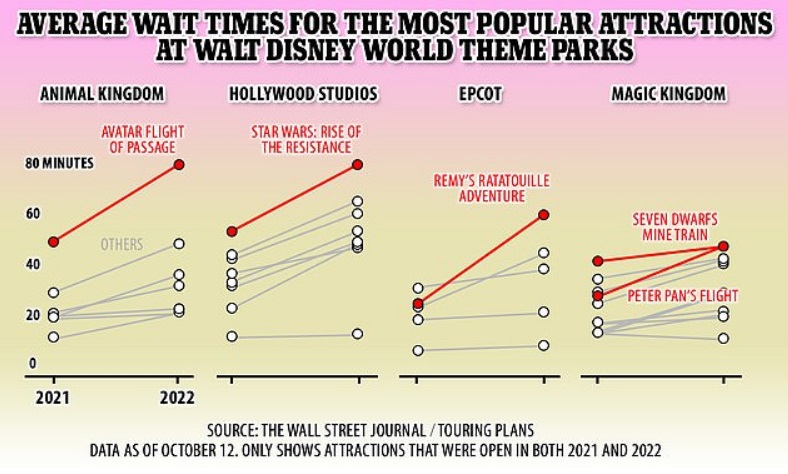 Regardless of Disney's woke issues, they have significantly raised their prices after giving poorer service. The new ticket prices mean that a family of four would spend more than $750 on tickets, up from $665, not including meals, hotels, travel, or souvenirs. See the general price increases in the chart below.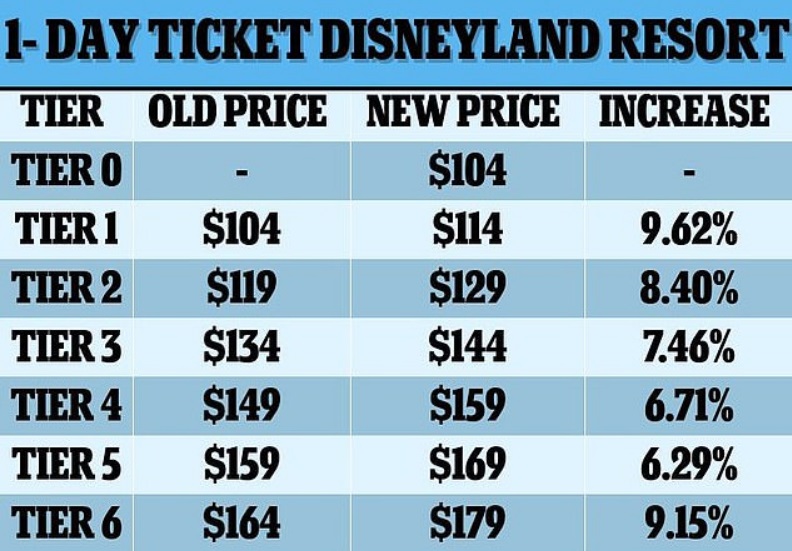 But one supposes that Disney is not the only one raising prices. The chart below shows a selected group of entertainment theme park cost comparisons.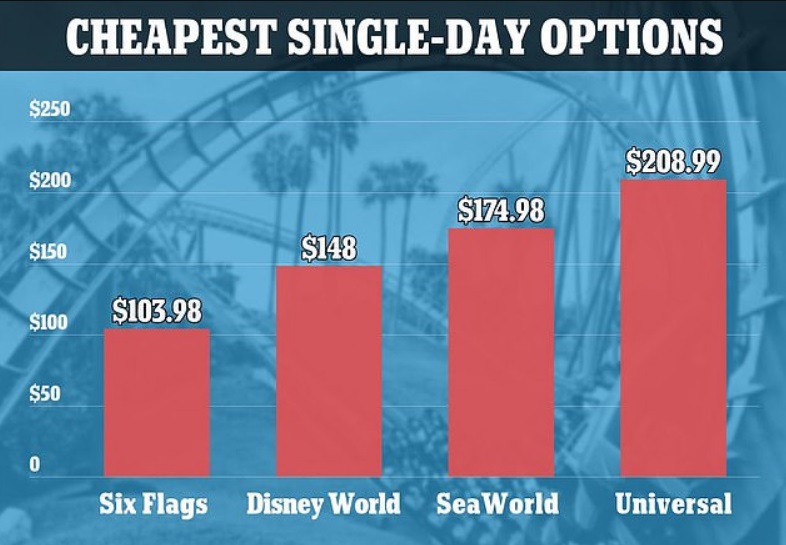 It is quite interesting to see in the chart below the historical trend of Disney theme park prices far outpaces the rate of inflation, though perhaps you can make an argument the theme park's experience has been improved with value over the years.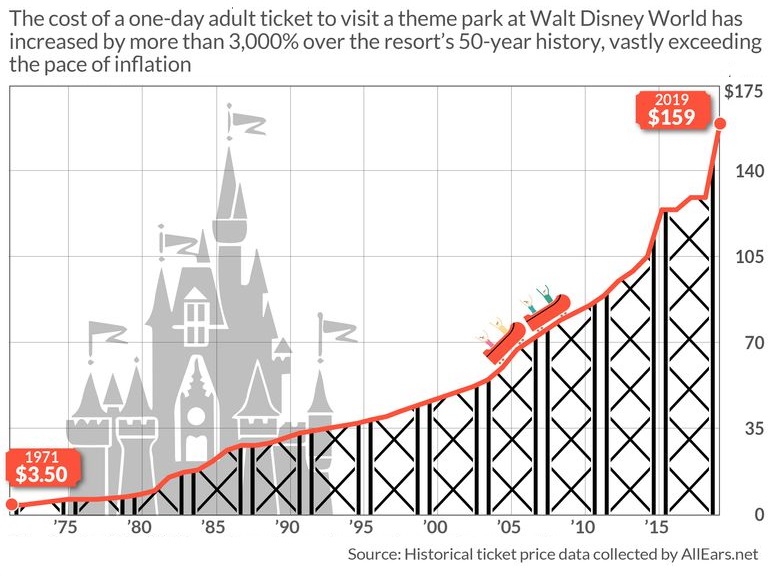 Disney stock has suffered a recent 50% drop in the overall stock price, as seen in the chart below. One could blame Covid for part of this decline, but this excuse is no longer valid. Poor management and woke principles need to be seriously considered at Disney.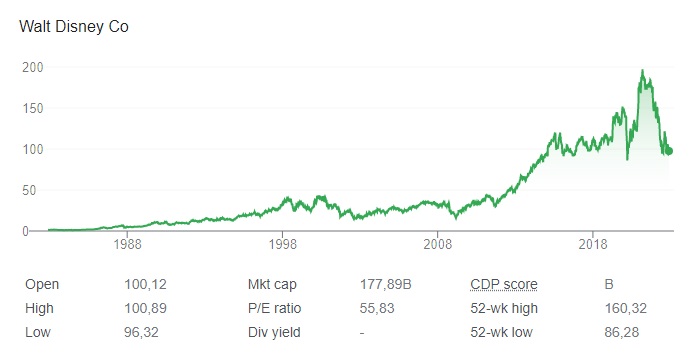 They say, "Go Woke, Go Broke." Is this what is happening to Disney? The numbers would seem to indicate that this is the case. Also, check out what Disney employees say in a recent video report. (Top of Page). Give us your take on Disney and whether you will be heading to a Disney park soon.
See more Chart of the Day posts.
By Tom Williams
Read Original Article on RightWireReport.com