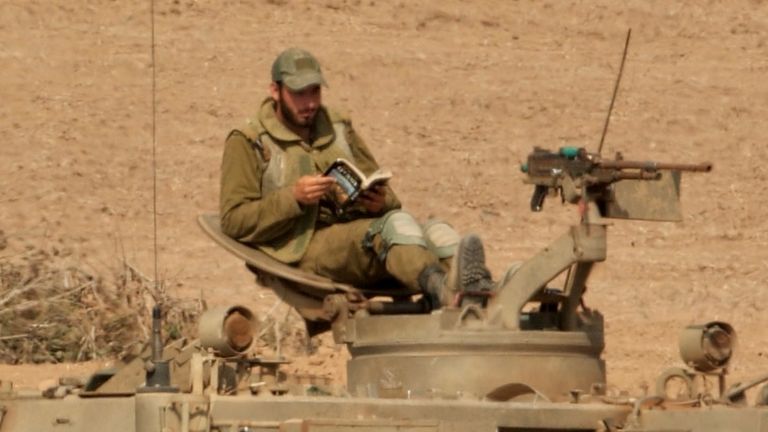 Israel is taking its time before launching a ground invasion into Gaza as troops would have "fallen into deadly traps" set by Hamas had they entered too quickly, a top Israeli diplomat has said.
Emmanuel Nahshon, a senior official at the country's foreign ministry, said it was also "not a bad thing" for the armed forces to act slowly because of the ongoing hostage crisis.
Hamas took more than 220 people captive, including children and foreigners, as part of a murderous rampage into southern Israel on 7 October.
Four hostages have been released but the rest are still being held.
Israel-Gaza war – latest updates
The diplomat was responding to a question from Sky News about whether the Israeli government had delayed an anticipated ground assault into Gaza because of hostages and concern among allies – such as the US and the UK – that Israel's military action would lead to regional escalation.
Mr Nahshon, senior deputy director general for public diplomacy at Israel's foreign ministry, said the Hamas attack was designed firstly to terrorise the Israeli people and secondly to push political and military leaders into rushing soldiers into Gaza.
This would have led to Israel's Defence Forces (IDF) "falling into all the traps prepared carefully by Hamas", he said at a media briefing in the town of Sderot, close to Gaza.
He added: "We know that had we entered the Gaza Strip on the first, or second or third day we would have fallen into deadly traps and that would have meant also probably very important losses in terms of Israeli soldiers.
"So we are taking our time because we understand that we have to be careful.
"We understand that we are not just walking into a place which is an innocent place.
"Our military is taking the time needed. Our military also needs to prepare the soldiers to this unique situation."
A full-scale ground invasion of Gaza had not been "the way we envisaged our relations with the region," he added. "So we need to prepare the soldiers."
He continued: "We need also to have the maximum intelligence in order to understand exactly what is it we are dealing with."
Mr Nahshon also said these considerations meant that it "makes sense" to take the time to be ready, saying: "It is sound thought to say: 'Okay, let's wait a little bit until we are sure 100 per cent what we are going into.'"
He then drew comparisons to the time it took between the 11 September al Qaeda attacks on the US and the American-led invasion of Afghanistan to hunt the group down.
Read more:
Terrified boys witness father's murder in 'raw footage'
'It took days to ID my sister-in-law'
Why conflict could erupt into war with global scope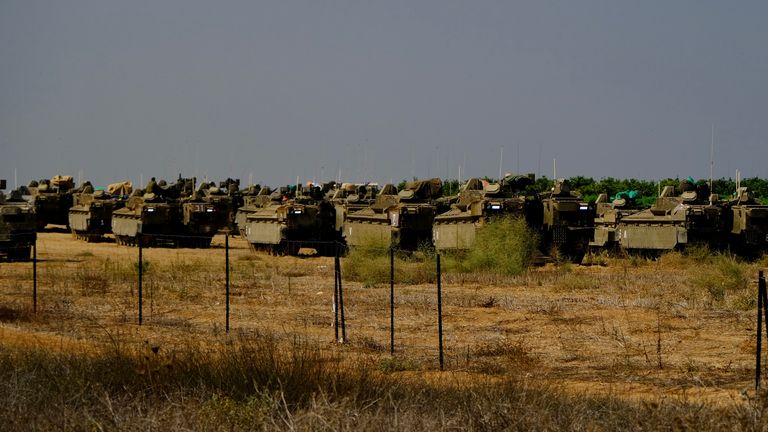 The diplomat also pointed to the time it took a US-led coalition to prepare for its assault against Islamic State in Iraq and Syria.
"It is not a bad thing to take your time, especially taking into consideration you have the hostage crisis running in parallel," he stressed.
He played down speculation in the Israeli media about tensions between the military and the prime minister's office over the timing of the ground incursion.
Mr Nahshon added: "By waiting… we receive the constant approval and support of the international community… the international community is standing with Israel and we are taking our time and I think it is credible."