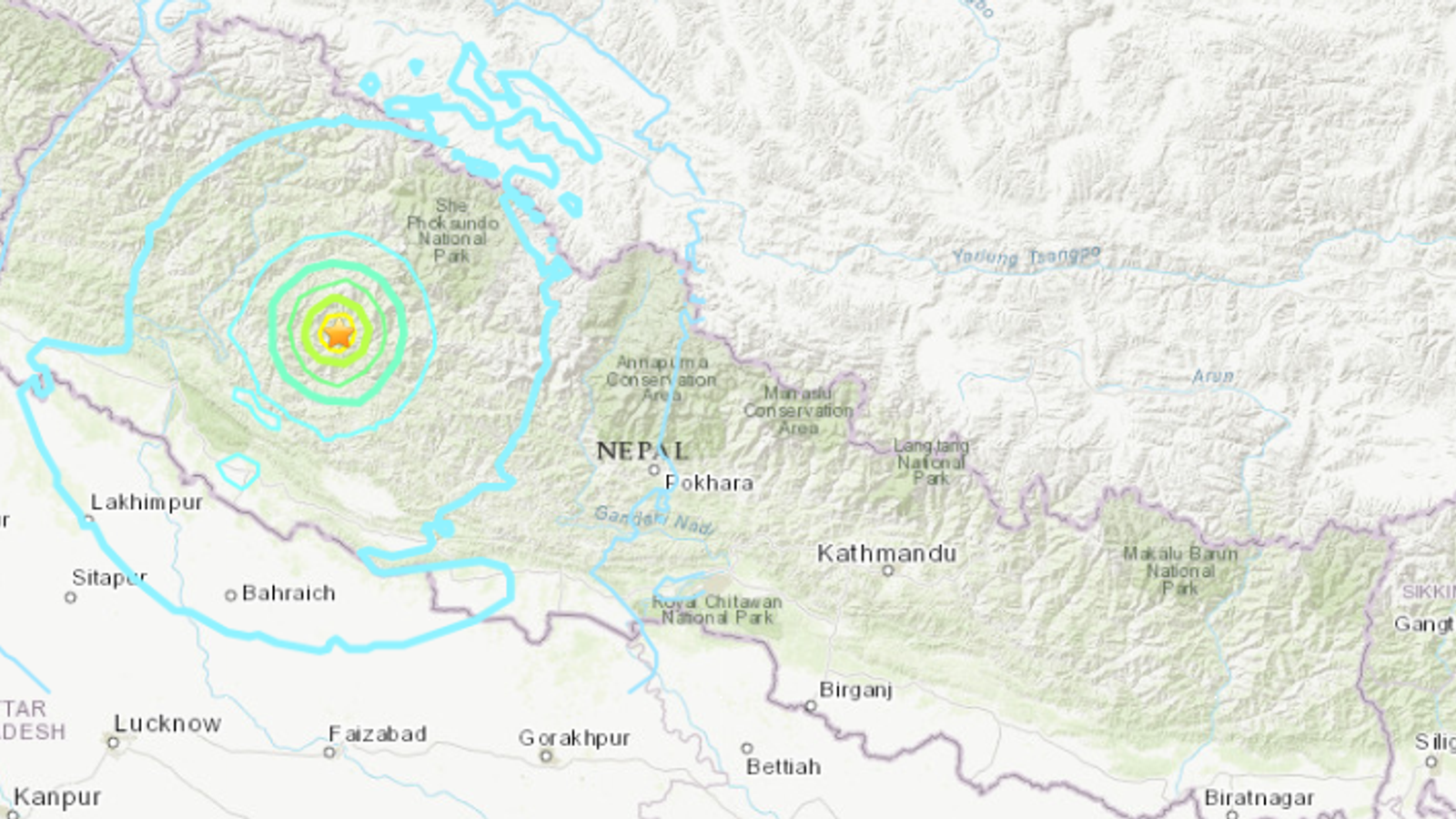 An earthquake in Nepal has killed at least 69 people – with more deaths expected to be confirmed, officials say.
The quake struck the west of the country as many people were already asleep on Friday night.
Witnesses said it caused houses to collapse and communications to many villages have been cut.
The earthquake happened at 11:47pm (6.02pm GMT) in Jajarkot district of Karnali province – 310 miles (500km) west of the capital Kathmandu.
Nepal's National Seismological Centre said the magnitude was 6.4, while the US Geological Survey (USGS) put it at 5.6.
Local media showed crumbled houses, while videos on X showed people running into the street as buildings were evacuated.
"Houses have collapsed. People rushed out of their homes. I am out in the crowd of terrified residents. We are trying to find details of damages," said a police official.
At least 35 people were killed in Rukum West district, said police official Namaraj Bhattarai, while at least 34 were confirmed dead in Jajarkot, according to government official Harish Chandra Sharma.
Dozens of people were also injured and rescuers worked overnight to pull people from the rubble.
However landslides have blocked roads, making access to some areas difficult.
Read more from Sky News:
'At least 15 people killed' in strike on ambulance convoy
Hezbollah leader warns of possible escalation
Witnesses said the tremors on Friday night were felt as far away as Kathmandu and New Delhi in India.
The quake occurred at a depth of 11.1 miles (17.9km), according to the USGS.
Earthquakes are common in Nepal – a 7.8-magnitude quake in 2015 killed about 9,000 people and damaged around a million structures.