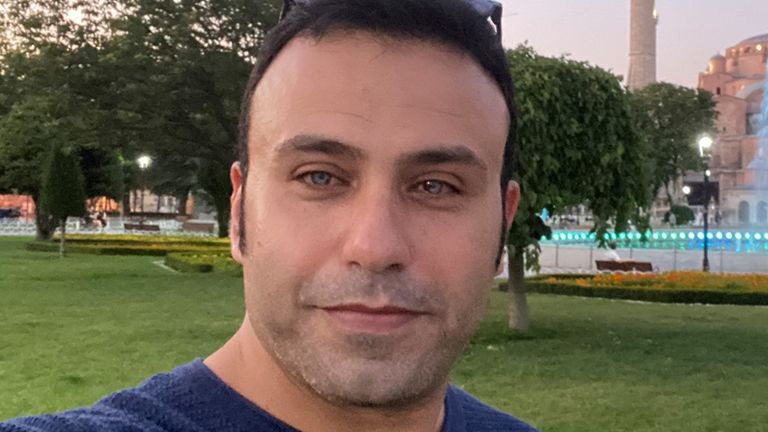 A British man trying to leave Gaza has told Sky News that his family came under fire as they tried to reach the Rafah crossing to safety in Egypt.
Dr Ibrahim Assalia, who was with his wife, their four daughters and two other children – a boy, seven, and an 11-year-old girl – said they tried to use what they thought would be a safe corridor on the Salah al Din road, the main highway in Gaza which spans the entire length of the territory.
The family, from north London, said they were told by the UK Foreign Office that safe passage would be available from 1pm until 4pm local time on Saturday 4 November, following a briefing by the Israel Defence Forces (IDF).
Israel-Hamas latest updates: 'Very difficult period' ahead for IDF in Gaza
But after travelling only 5km (three miles) away from Gaza City in cars with white flags, Dr Assalia said his and three other families were stopped abruptly by what he said were Israeli tanks blockading the Salah al Din road.
The Assalia family had initially travelled to Gaza before the deadly Hamas attacks on 7 October, to help Dr Assalia's father access medical care for cancer in neighbouring Egypt or Jordan, before his death on 22 October.
A Facebook statement by IDF Lieutenant Colonel Avichay Adraee confirmed that traffic was allowed on the Salah al Din road on 4 November in order for Gaza citizens to move safely to the south of the territory.
Later the same day, Mr Adraee, who is the IDF spokesperson for the Arab media, claimed that "Hamas exploited the humanitarian opportunity and attacked Israeli troops that arrived at the axis and tried to open it, with mortar shells and anti-shield shells".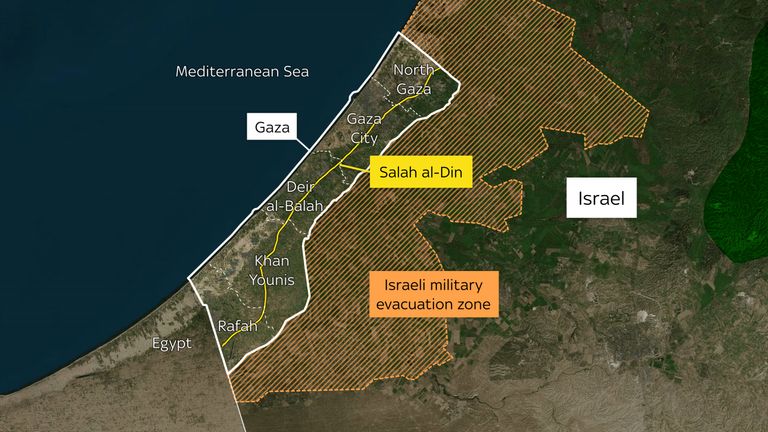 Recalling their ordeal, Dr Assalia told Sky News: "We drove, we tried our best to cross, but after 5km away from Gaza City, they shelled us."
In a panic, the convoy tried to turn back, but Dr Assalia's car had stopped working, and with rounds now being shot at the family, they had to leave the car along with all their belongings to take shelter in an abandoned tyre shop.
"I left my car and escaped and hid in a small shop that was open, a tyre shop. Me and my family started calling the Foreign Office, but they said they can't send anyone to us, to save us, because it is too dangerous for any car to move there," Dr Assalia said.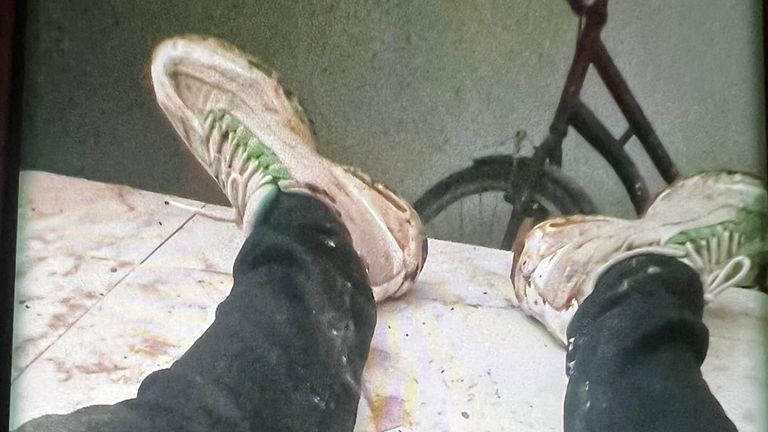 "We called the International Red Crescent… we called the Palestinian Red Crescent… everyone on Earth we called, no one came.
"At the time when our car stopped and the shelling started, and the bullets… we hid in the tyre shop. We saw death. We said, 'Okay, we are going to die'."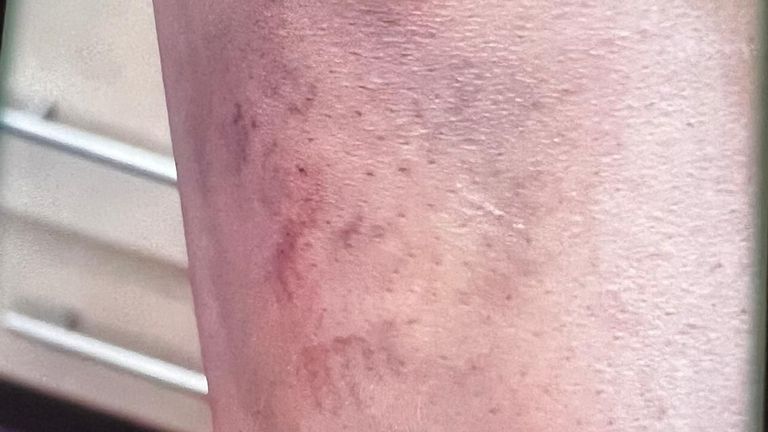 'We were walking under fire'
Having been told to leave the tyre shop that they were taking shelter in, Dr Assalia said his family were given a lifeline when a relative agreed to take them to the border.
But the relative required them to make the "impossible" 5km journey back into Gaza City.
Read more:
Lebanon's foreign minister 'less pessimistic' about war spreading
Tearful Israeli mother describes how she escaped Hamas capture
Netanyahu says Israel will have 'overall security' role in Gaza
Deciding to risk their lives once again, Dr Assalia said: "We were walking under fire, heavy shooting, artillery. We walked in a bath of blood.
"We actually walked on corpses. We took pictures of our clothes and our shoes, and they were full of blood.
"Angels were protecting us. No one can believe that we made it, even us."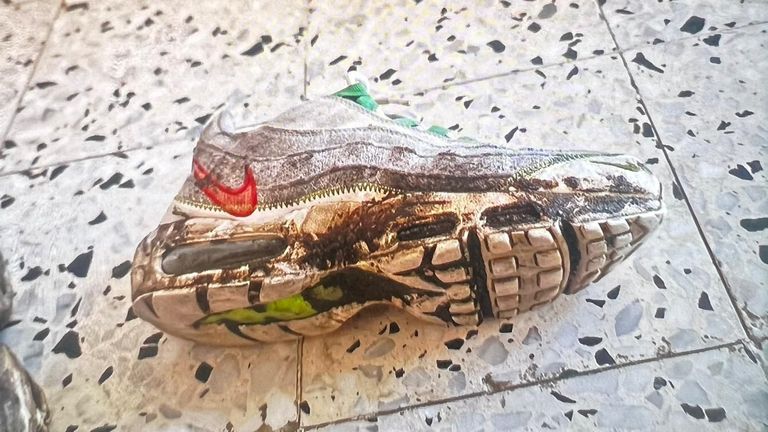 'I can't believe that we are alive'
The family has attempted to cross safely into Egypt from Gaza twice before.
Speaking to Sky News previously, Dr Assalia said he attempted to head to the Rafah crossing before Israel's ground incursion, but was told to turn back by Egyptian officials.
During a second attempt, the family found the border was closed.
After their most recent ordeal, Dr Assalia said his family are all physically safe, and they are going to look into making the journey to the Rafah crossing again tomorrow.
"All of us are shocked and stressed and to be honest with you I can't describe it," he said.
"Until now, I can't believe it. I can't believe that we made it, that we are alive.
"The situation was horrible, more than horrible. It was like a horror movie. We saw death, and we said goodbye to each other."
A spokesperson for the UK Foreign Office said: "We're working round to the clock to ensure all British nationals in Gaza who want to leave are able to, but this continues to be a complex and challenging situation.
"We remain in regular contact with British nationals in Gaza to provide them with the latest information, and UK teams are forward deployed to the border to receive anyone leaving."
Click to subscribe to the Sky News Daily wherever you get your podcasts
The IDF said in a statement: "As part of the IDF's mission to dismantle the Hamas terrorist organisation, the IDF has been targeting military targets across the Gaza Strip.
"Strikes on military targets are subject to relevant provisions of international law, including the taking of feasible precautions to mitigate civilian casualties."
The International Red Crescent and Palestinian Red Crescent have also been contacted by Sky News for comment.