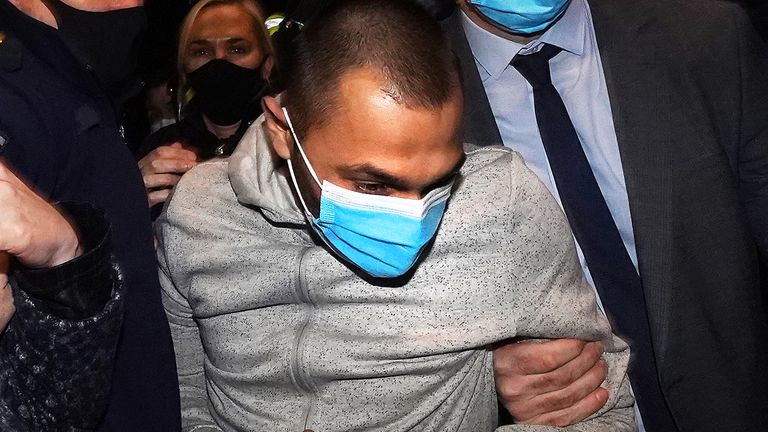 A man has been found guilty of the murder of Irish teacher Ashling Murphy.
The 23-year-old woman was killed while she was out exercising along a canal in Tullamore, County Offaly, in January last year.
She was wearing a Fitbit which showed her exercise started at 2.51pm. But 30 minutes later it tracked "erratic, violent movements". At 3.31pm, the Fitbit was no longer recording any heartbeat.
Mr Murphy's death drew outrage across Ireland and the UK, prompting calls for more to be done about femicide.
Jozef Puska, 33, of Mucklagh, Tullamore, was convicted by a jury of nine men and three women who reached their unanimous guilty verdict after beginning deliberations at the Central Criminal Court in Dublin on Wednesday.
Puska had pleaded not guilty to Ms Murphy's murder.
Members of the victim's family cried and hugged each other after the guilty verdict while Puska briefly placed his head in his hands before staring at the floor.
During the trial, the court heard a man was seen in a ditch with a woman, believed to be Ms Murphy, and he shouted for a witness to go away.
The witness said Ms Murphy appeared to be fighting back, but not making any noise.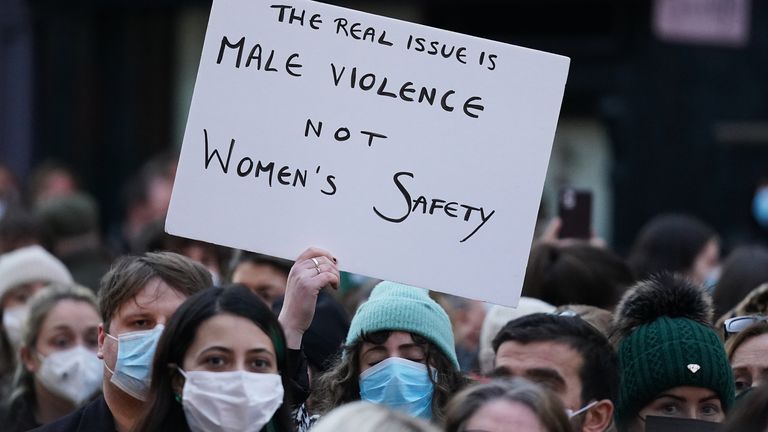 Judge Mr Justice Tony Hunt told the jury "we have evil in this room" after the verdict.
Justice Hunt said: "There will be a day of reckoning for Puska."
The judge said the case was particularly difficult given "the kind of person that she obviously was".
Tributes to 'incredible' Ashling Murphy

Speaking of the Murphy family, he said: "Their position is unenviable. How their child was taken away, to consider what happened here is enough to make you physically ill."
The jury were applauded as they exited the chamber as Ms Murphy's mother held up a framed photograph of her daughter.
The judge said he had asked for silence but said the applause was "understandable".
Read more:
Ashling Murphy and Ireland's femicide epidemic
Loved ones pay tribute to Ms Murphy
Speaking outside the court, Ryan Casey, Ms Murphy's partner, said: "Ashling was a vibrant, intelligent and highly motivated young woman who embodied so many great traits and qualities of the Irish people and its communities.
"Her life had a huge impact on so many of those around her, and she was the epitome of a perfect role model for every little girl to look up to and strive to be. She was not only an integral part of our family, but she was also a huge shining light in our community."
Family's relief at guilty verdict
Her brother, Cathal Murphy, said: "Ashling was subject to incomprehensible violence, a predator who was not known to her.
"The judicial process cannot bring our darling Ashling back, nor can it heal our wounds. But we are relieved that this verdict delivers justice. It is simply imperative that this vicious monster can never harm another woman again."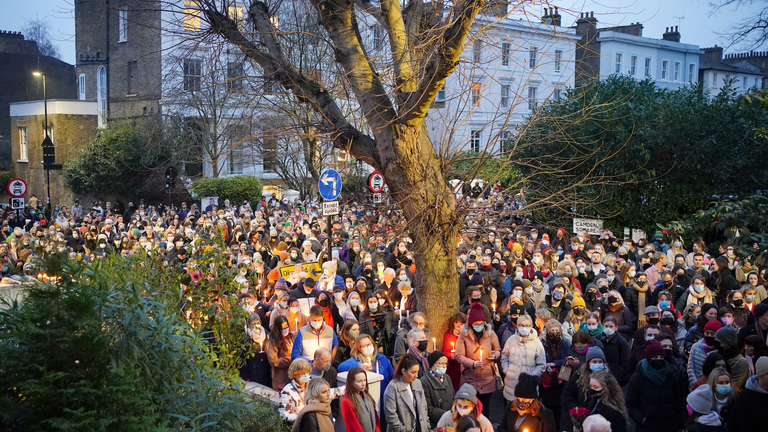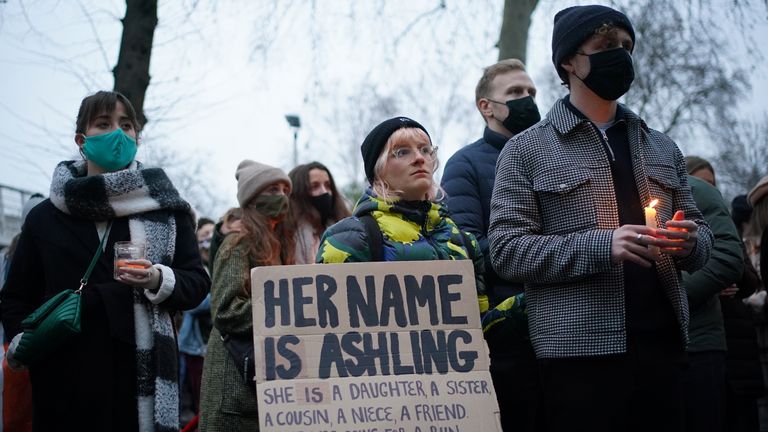 Women's Aid welcomed the conviction, saying in a statement: "The murder of Ashling Murphy was a shocking example of dangers posed to women and the case put a spotlight on the inherent risk of male violence in society. Every woman should have the right to be safe, both in their own homes and in their communities.
"One man goes to jail today but this will not bring Ashling back or compensate for her heart-rending loss. Effective criminal justice sanctions are vital and we truly hope this offers some measure of justice and closure to Ashling's family and friends."