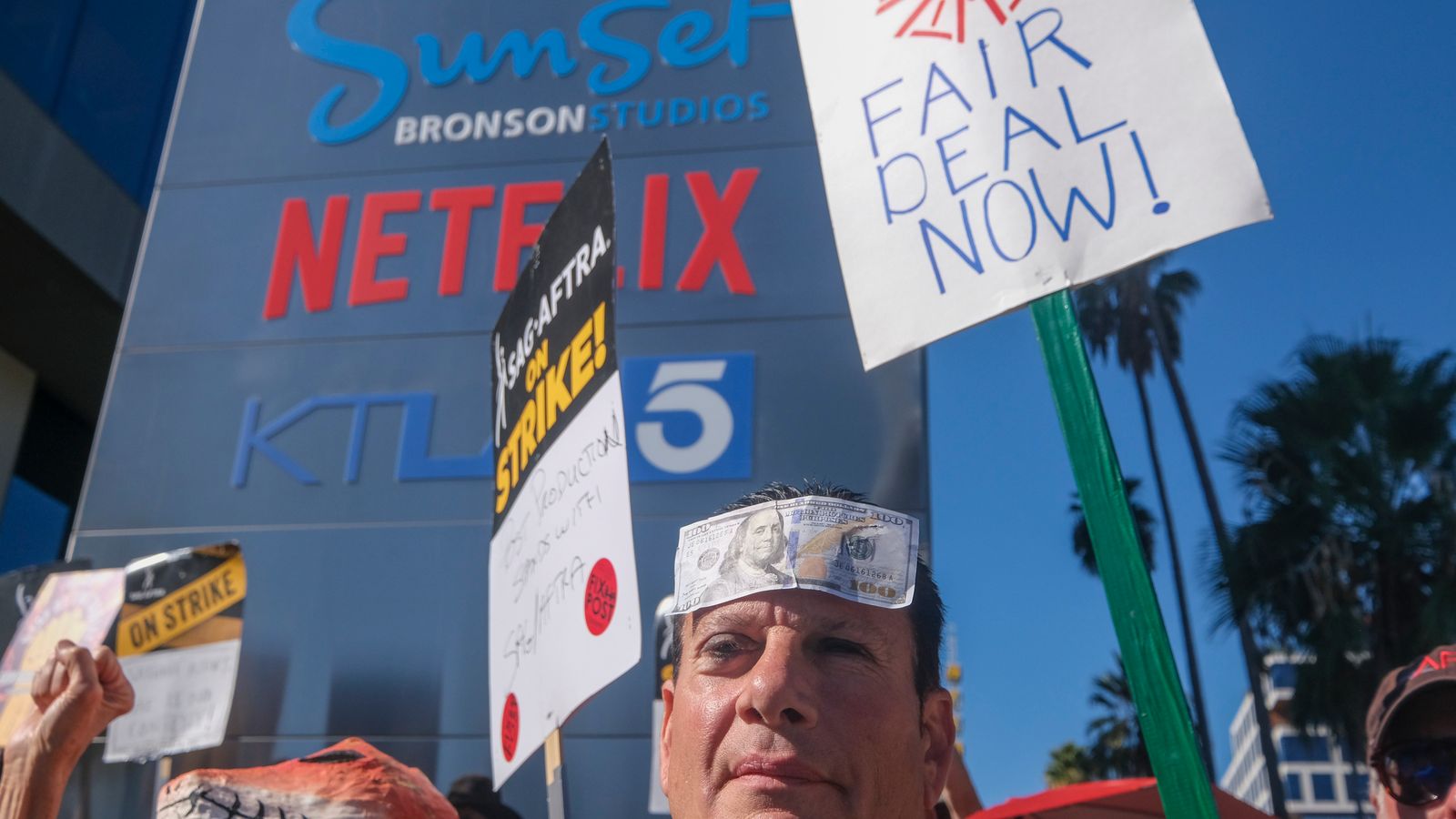 US actors union Sag-Aftra has agreed a "tentative deal" with Hollywood studio bosses to end a historic 118-day strike.
In an announcement on Wednesday, the union said the longest walkout in its history will end at 12.01am US Pacific time on Thursday following a "unanimous vote".
The union, which represents around 160,000 members of the industry, has been on strike since July 14 causing major disruption to Hollywood productions.
The deal comes after the union's negotiating committee spent days deliberating over several items it deemed "essential" including artificial intelligence, following a "last, best and final" offer from the Alliance of Motion Picture and Television Producers (AMPTP) – the group representing studios, streaming services and producers in negotiations.
The tentative deal will go to the Sag-Aftra national board on Friday "for review and consideration", it announced.